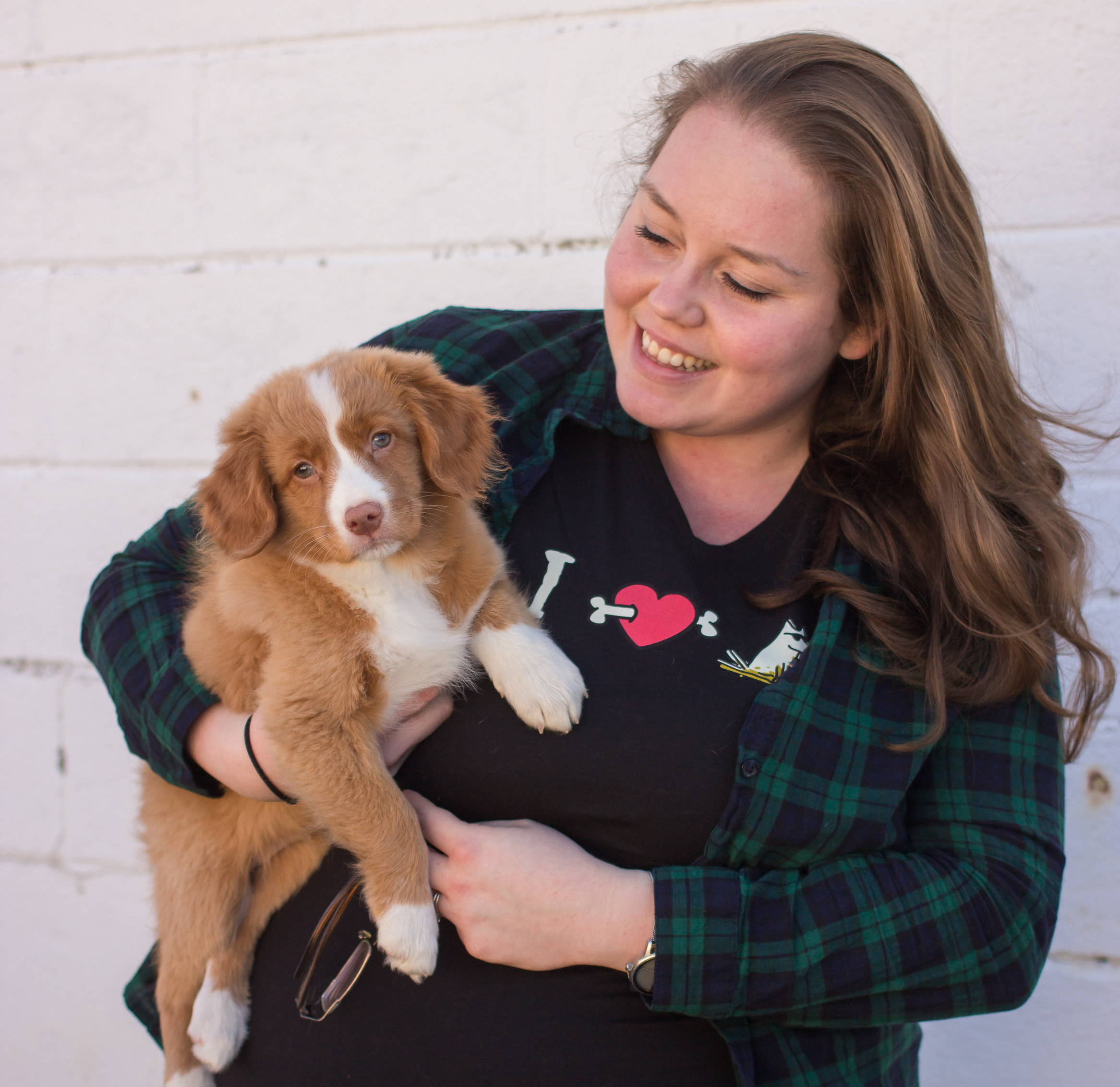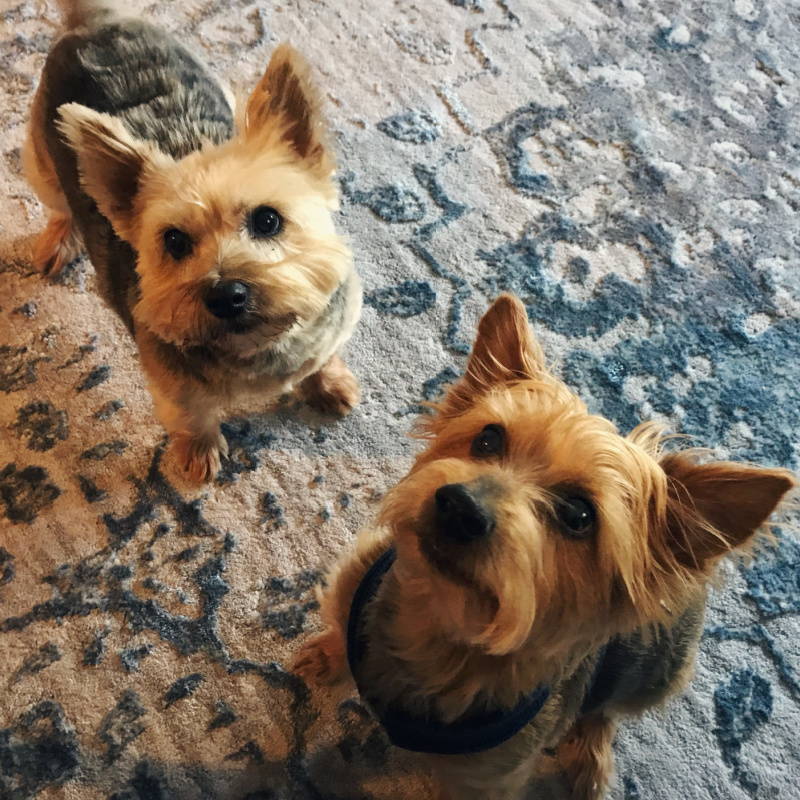 Meet Ivana! Like air traffic control for the doghouse, she keeps everything running. Including me. Running, always running... She also deals with all the acts of dog that sometimes happen. Okay, often happen. Without her, life here would be like herding cats.
She has been with me for a bit over five years and has seen the company grow and change over time. Some of her favorite moments working with me are any chance that she gets to read a story of how I have brought happiness or joy to people. I've heard that I have that affect on everyone!
From seeing pictures of the Teddy tattoo, making sure we get a shirt/design just perfect to fit on a prosthetic, or simply listen to a story about a good boy or girl, she has enjoyed every bit of it. Knowing that what she does everyday brings people comfort and laughs is one of the greatest joys of her life.
In her free time, she loves to read, needle felt and spend time with her doggies, Archie and Ella. Flowers are also a passion of hers.
Some of her favorite graphics are No Sit, Sherlock as she is a big Sherlock Holmes fan, Neither Here, Norwich There as Archie and Ella were the inspiration for it, and We can do it - because we can. Check out her top picks below!
---
12 products